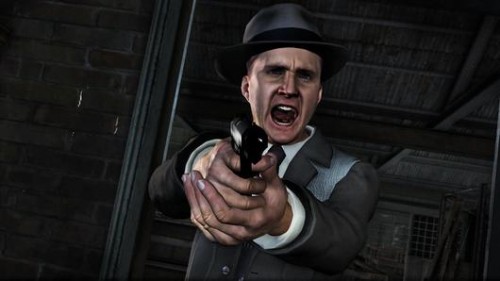 While L.A. Noire has been out in stores for a decent amount of time now, news keeps leaking out about the team behind the development of the game. It has been reported in the past that Team Bondi had treated their employees badly, but now news comes out that even Rockstar had to deal with the unruly studio. So much so that Rockstar will not end up working with them again.
A source reported to GameIndustry.biz that things were going bad for the two's collaboration for awhile before the game was released. The source says that Rockstar had a huge influence in the success of LA Noire by steering it away from disaster, providing financial support and providing Team Bondi staff to work on the game. Without the support, the source says Team Bondi would have shut down long ago and that the company also lacked animators which is why the game world is so bland.
While Rockstar used to think that Team Bondi could eventually become "RockStar Syndey" they became unhappy with Team Bondi, and Team Bondi grew unhappy with the amount of control that Rockstar was levying.
After Rockstar left the Team Bondi logo off of the LA Noire logo last October, studio boss of Team Bondi Brendan McNamara wrote an email that was accidentally sent to everyone at Team Bondi saying "Every dog has its day and there's going to be hell to pay for this one. I'll never forget being treated like an absolute **** by these people." More information can be found at the source itself, which shows further evidence that Team Bondi and Rockstar will most likely never work together again.