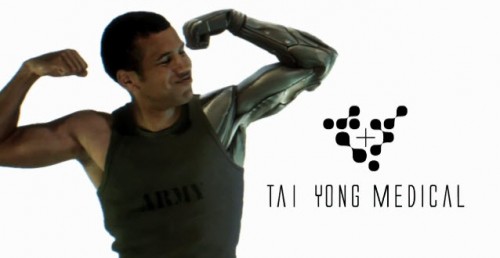 DISASTERS ARE COMING 
THEY CONTROL YOU WITH TECHNOLOGY
 THEY POISON YOU WITH DRUGS
 THEY ACT LIKE GODS
 HUMAN AUGMENTATION IS ENSLAVING US ALL
 THEY MUST BE STOPPED
 PURITY FIRST
This must be one of the most realistic video game trailers I've seen. Human Augmentation is not all that it's cracked up to be, sure it might make you better at sports, stronger, faster and more intelligent, but is it really worth the trade off? Are you willing to take the drugs, the poison everyday of your life to ensure that your body doesn't reject your new augmentation, failure to so could potentially kill you if you stop taking them. But this is only the tip of the iceberg, Sarif Industries have a far bigger plan for those who've adopted this augmentation, what could it be you ask. Well watch the trailer below and find out.
I looks like Deus Ex is building itself up to have quite an impressive story that certainly has grabbed my attention. I had to watch this trailer a few times just to pick up extra little things that I missed but also because it's really cool.
Now I ask you – would you do it? Would you upgrade yourself? or stay pure.