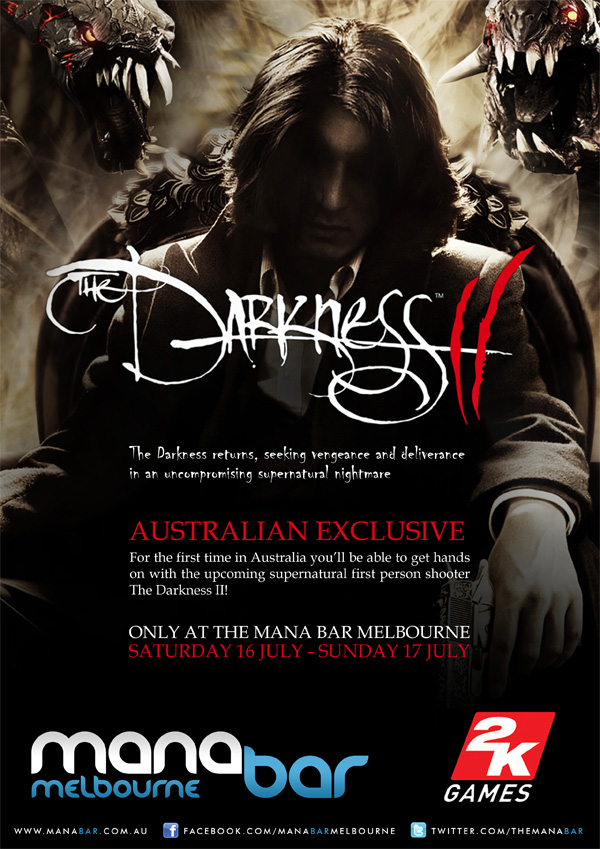 In an Australian exclusive The Darkness II will be available to play at Mana Bar Melbourne, coinciding with the cocktail bar and video game lounge's opening weekend on July 16th and 17th. If you're lucky enough to be there, you will be able to get a firsthand look and a hands-on preview on one of the more unique games to come out this year.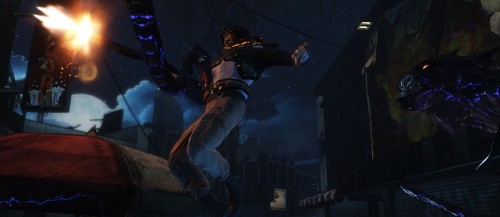 The Darkness II continues the chronicles of Jackie Estacado, Mafia hitman turned Mafia boss, who possesses a dark and powerful demonic force knows as 'The Darkness'. At this year's E3, The Darkness II showed off some impressive new gameplay features "quad wilding", along with an eye catching comic book style art direction that impressed many gamers and fans alike. If you're in Melbourne definitely go cheek it out, but get in quick because it's only going to be there for two days – July 16th and 17th!
For more information on Mana Bar visit their Facebook and website. The Darkness II is set to be released on Xbox 360, Playstation 3 and PC on October 9th in Australia.