Well this sucks… While we in Australia are pretty used to getting the short end of the launch stick when it comes to huge titles, more and more speculation has been growing as of late as to whether or not Australia and New Zealand will be receiving the highly anticipated MMO: Star wars – The Old Republic. The latest revelations to give creedance to that argument is the mass number of Australian's attempting to utilise the offical SWTOR website's pre-order function and receiving the message: "Star Wars: The Old Republic is not available in your region. To maintain a high quality of service, only certain regions will be able to pre-order Star Wars – The Old Republic." As you can imagine, this has caused not shortage of anger in both Australian and New Zealand gaming communities. And just when we finally got the R18+ rating passed through, fate finds yet another way to deny Australian gamers the same experiences as the rest of the world.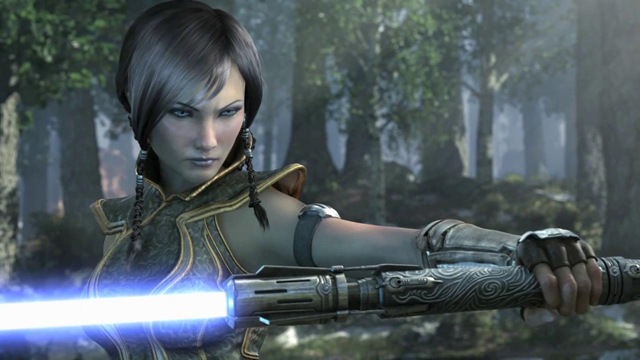 This has also been backed up by rumors of EA not being willing to spring for Oceanic / Australasian servers. As a result, Australian and New Zealand based gamers are unable to pre-order the Old Republic online. While pre-orders still stand throughout retailers like EB and JB Hifi, the prospect of a delay will no doubt turn some away from what is stiull shaping up to be one of the best looking MMO's ever. Already, calls have been made for a boycott of EA products, but we know how successful those have been in the past…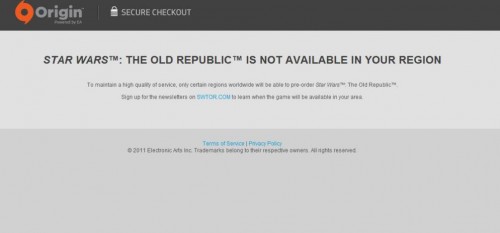 At this point, the official release date changing is still marginally speculation, though highly likely. For the time being, it may only be the pre-order and beta access that the pre-order guarantees that we will miss. Hopefully EA will decide on a concrete response to provide Australia and New Zealand with some sort of server access.