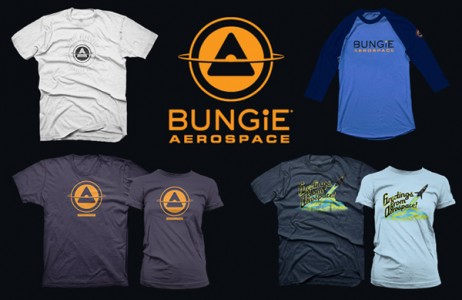 Bungie said that they would wait until Bungie Day, July 7th, to share details on Bungie Aerospace, but it turns out they were too excited.  And they have reason to be too.  Bungie Aerospace is Bungie's way of helping make even more great games for the future, besides their own.  They will give indie developers the "creative freedom and the resources they need, like access to the Bungie.net platform and an audience with the incredible Bungie community, to launch their entertainment experiences into orbit."
The first lucky recipient of such help is Harebrained Schemes and their game, Crimson, will launch on iPhone and Android this year.  Hopefully, more studios will support the other mobile and tablet devices soon.
"Bungie has always been passionate about making and playing great games, regardless of platform," said Pete Parsons, Bungie COO. "Bungie Aerospace will allow us to explore game creation in multiple formats with some amazingly talented teams. Now that we've returned to our roots as an independent studio, we are in a position to launch Bungie Aerospace to support, foster, and elevate like-minded, independent developers."
Bungie has said that they will continue to work on their own projects in-house, like their new game and its mobile support.  They will also continue to work on Bungie.net and its mobile support in-house.  Basically, Aerospace and Bungie will not be developing gaming experiences together, but they they will work together.  If that sounds confusing, you should just check the spiffy PR linked here.