If you don't already know about ThinkGeek, I feel very sad for you. This store is one of the most awesome stores I have ever come across and it fits just perfectly into my weekly nerdy niches. I mean if you write 'nerd store' or 'geek store' this is the first result! So please let's check out this store with me.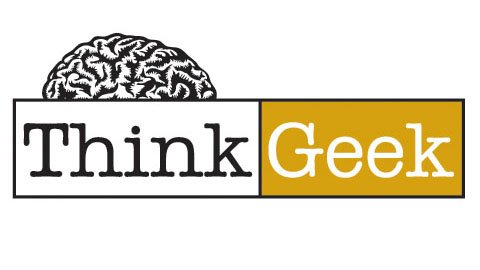 Here is some helpful information:
What: ThinkGeek
Where: On the internets
Some rememberable products:
Angry Birds Card Game
Cthulhu Slippers
My USB Desk Pets
Robomower
2D glasses
Personal sountrack shirt
Shirt 2 Pillow Transformer
Wi-fi detector shirt
Gears of War COG tags
Star Trek Bathrobes
HTTPanties
Serenity Keychain
Soft Kitty Shirt
Star Trek Insignia Pins
Nom nom nom bibs
Secret decoder ring
1up beanie
Crystal Cube Firejewel necklace
Firefly logo shirt
Totore plush hat
D20 Spiral necklace
Princess Leia Apron
Star Wars Belt Buckles
iCADE – iPad Arcade Cabinet
ect.
Check out it all out. The products are just awesome.
Check out the iCADE – iPad Arcade Cabinet below, this is AWESOME.  It's available now for only $99.99 (buy here)