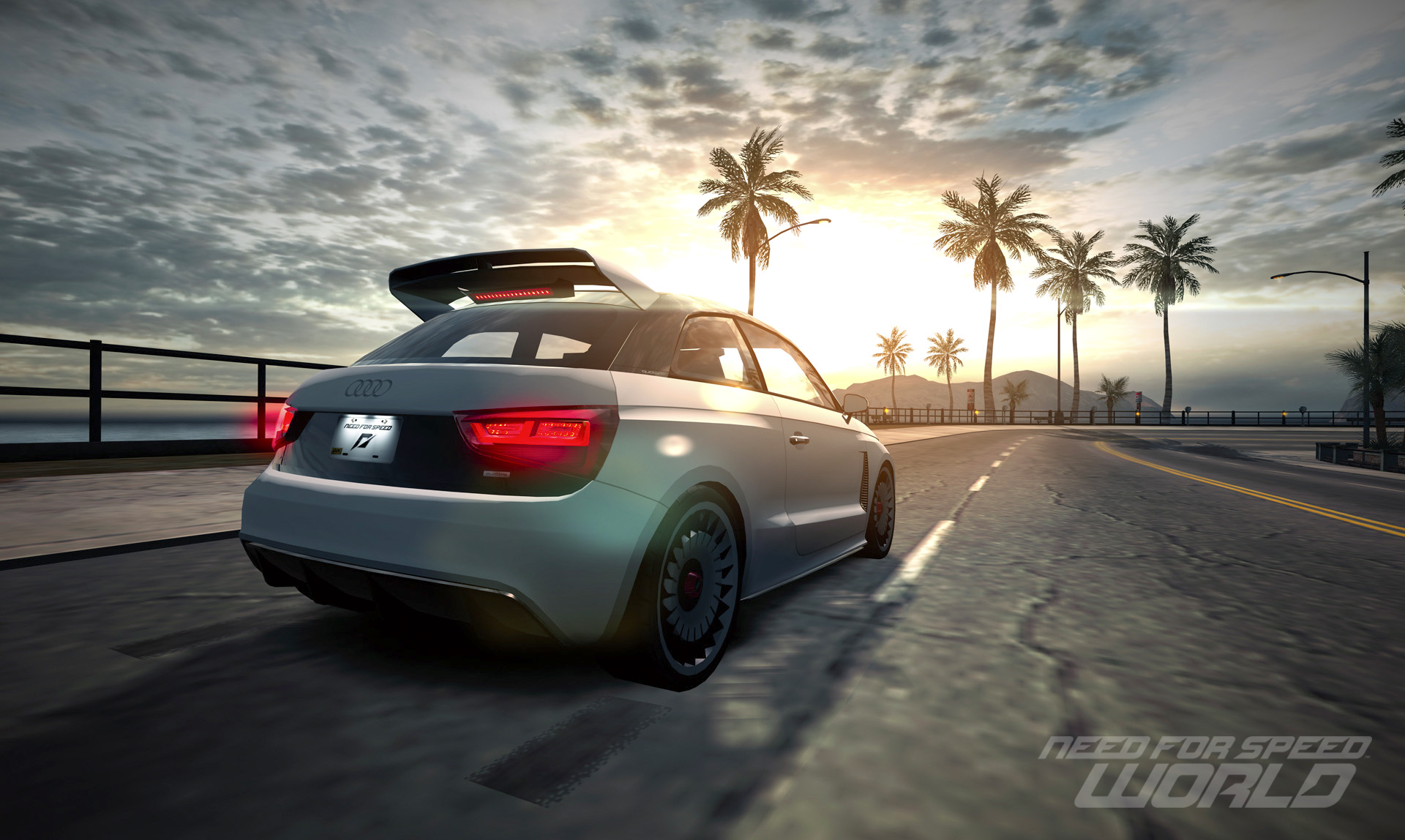 Think you have seen everything that Need for Speed World had to offer? Beaten all your friends and strangers that just so happen to be foolish enough to challenge you and need something different? Well think again and rejoice, as EA have announced a brand new Treasure Hunt mode for Need for Speed World,  their acclaimed Play4free online PC racing game. Explore the vastness of the NFSW environments such as Palmont and Rockport, searching for 15 different treasure items, earning players valuable rep points and in game cash rewards. And just to make thngs more interesting the items locations within the various levels will be reset daily adding almost unlimited replay value to the mode.
In conjunction to this new addition and to celebrate the titles first birthday, EA will be giving all players an anniversary gift of 1000 Speedboost, and two exclusive items, a vinyl and cool license plate. Also included for purchase is a vintage Porsche 959, designed by Svyatoslav Gampel, an 18 year old from Russia who won EA's first community designed car competition. Other cars available include Dodge Viper SRT10, Nissan 350Z and the Volkswagen Scirocco to name but a few.
Need for Speed World is an immersive and fast PC racing game available to all for free. Players can essentially choose how much money they spend on customisation and new vehicles. Players can compete against friends or complete strangers from around the world in online matches complete with police chases. With an ever expanding track and car list Need for Speed World has something for all fans of the racing genre.