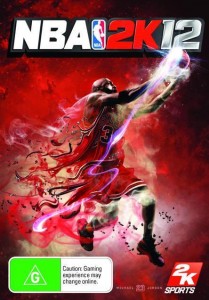 Last year, NBA 2K11 featured Michael Jordan on the cover and was wildly successful because of it. This year 2K have announced that they plan on making the boxarts for NBA 2K12 just as special with three seperate covers for the Xbox 360 and PS3 versions of the game that will feature Larry Bird, Magic Johnson, and a returning Michael Jordan.
2K Also released a statement in celebration of the varied covers today, shedding light on why three is better than one:
"Bringing Michael Jordan to the virtual hardwood last year was a huge success for NBA 2K11, but we didn't want to stop there," said Jason Argent, vice president of marketing for 2K Sports. "We're bringing His Airness back to the NBA 2K franchise again as part of a multi-year extended partnership, along with two other legendary icons – Larry Bird and Magic Johnson – for a special cover athlete collection representing some of the NBA's greatest heroes."
If an idea works and sells, there is no harm in pulling a repeat, and that is exactly what 2K Games seem to be doing with NBA 2K12's artwork, except now with three times the effort. You know there will be some die-hards as well that will have to buy all three, which should make this year's release even bigger than it's predecessor. NBA 2K12 will be available October 7, 2011 for the PS3, Xbox 360, Nintendo Wii, PSP, PS2, and PC (yes, PS2 is included). Have a gander at the Larry Bird and Magic Johnson covers below, and let us know which one you are now eyeing in the comments below.