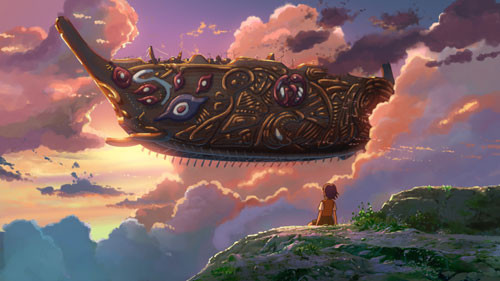 The great people behind Otakon, have announced that they will be hosting the US premiere Makoto Shinkai's latest film Children who Chase Lost Voices from Deep Below.
Shinkai has been hailed as the modern-day Hayao Miyazaki, and is considered a visionary in animated film. His work's have been critically acclaimed, particularly Voices of a Distant Star and 5 Centimetres Per Second. With Voices of a Distant Star, Shinkai solely created and animated the entire film alone.
His work's follow the common trend of distance, specifically distance between people, with each film featuring that theme in different ways. How this theme will be incorporated into his latest work or if it will at all, is a mystery, only time will tell.
Following the premiere Shinkai will be also participating in a Question and Answers session. The film is to be shown in japanese audio with english subtitles. The convention will be held on the 29th-31st of July, you can check out the screening time closer to the date on the official Otakon website.