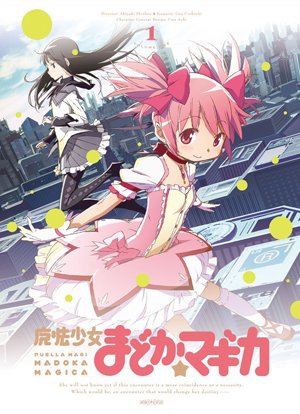 Aniplex of America has announced at their Otakon panel, that they will be producing and releasing an english dub of the popular anime series Puelli Magi Madoka Magica. The series soared to popularity after it's recent airing earlier this year in Japan and an english dub was a given.
Madoka Magica is a magical girl series set in a world in which wish granting creatures exist. However upon your wish being granted you are to become a magical girl in exchange and fight the forces of evil. The concept has proven popular and Aniplex being the smart people they are, have made a swift decision to dub the series. This is great for fans of the series and for those who have yet to check it out.
Alongside this major announcement was the announcement of the Rurouni Kenshin remake anime license being currently under negotiations. Also announced was that Aniplex will be releasing Welcome to the Space Show on Blu-Ray.
As more information on Madoka Magica and other titles comes to light we will keep you updated. Until then, what do you think of these announcements? Leave a comment below, letting us know.