This year has already been incredible for Madman releases, and September promises to be even better. With a focus on how truth and tragedy can influence culture, September 2011's DVDs ranges from drama to television to comedy to heartache. We've picked the best of the bunch for you here below.
Snowtown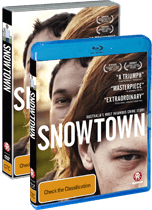 Disenfranchised  teen, Jamie Vlassakis, lives with his mother and two younger brothers in a small, low socioeconomic housing community in Adelaide's northern suburbs.  Longing for an escape from the ugliness and the malaise that surrounds him, when Jamie is introduced to his mother's charismatic new boyfriend, John Bunting, a friendship immediately begins to blossom.
As John assumes the father-figure role that the family so desperately needs, he soon becomes a mentor to Jamie, indoctrinating him into a world of righteousness, bigotry and malice that will escalate into the events that will become Australia's most notorious serial killings.
Release date: 21st September 2011
Heartbeats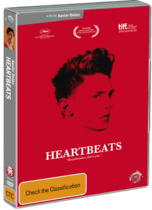 Highly regarded French-Canadian filmmaker Xavier Dolan has achieved an insightful and unique voice in his first two films I KILLED MY MOTHER andHEARTBEATS. Beautifully stylish and imbued with a youthful freshness, they mark the arrival of an impressive and exciting new talent.
Loosely based on his own challenges coming out, Dolan's I KILLED MY MOTHER focuses on the experiences of protagonist Hubert as he drifts through the mysteries of adolescence – artistic discoveries, illicit experiences, the opening-up to friendship, and ostracism.
HEARTBEATS is the story of best friends Francis and Marie, who seem to have it all: good looks, youth and style in abundance. But one night they both fall for the gorgeous Nicholas, and soon find themselves declaring war on one another for Nicholas' love, threatening the friendship they once considered indestructible.
Release date: 31st August 2011
The Missing Person
Starring Academy Award-nominee Michael Shannon, THE MISSING PERSON is a classic hard-boiled film noir, full of straight-talkin' PIs, scotch-swillin' crooks and loose and lethal femme fatales.
Shannon is John Rosow, a private detective hired to tail Harold Fullmer, on a train from Chicago to Los Angeles. Persuaded by a large reward, Rosow is charged with bringing Harold back to his wife in New York City against his will. Ultimately Rosow must confront whether the decision to return Harold to a life that no longer exists is the right one.
Release date: 31st August 2011
Fear of a Brown Planet Returns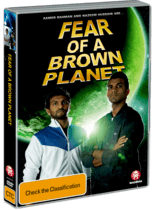 After a season of critical acclaim and sell out shows, comedy duo Fear of a Brown Planet bring their tongue-in-cheek irreverence to your living room in their first ever DVD! Tackling the topics of immigration, race relations, and the War on Terror head on, FEAR OF A BROWN PLANET RETURNS promises uncompromising, ruthless and cheeky entertainment, and guarantees to be more fun than a night in Guantanamo. Leave your prejudice at the door.
Release date: 31st August 2011
Mobile Suit Gundam 00 The Movie: Awakening of the Trail Blazer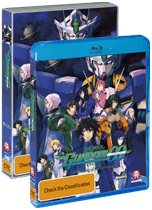 Featuring the first-ever appearance of alien life forms in the Gundam saga, this long-awaited theatrical event is a mind-expanding adventure through the solar system and beyond!
2314 A.D. The new government of the Earth Sphere Federation is carrying out a program of peaceful reconciliation, and preparing for the appearance of the Innovators who will lead the human race into a new era. But the return of a derelict Jupiter exploration ship marks the beginning of an unprecedented crisis. What are the alien entities known as Extraterrestrial Living-metal Shape-shifters? What do they want? And will Setsuna F. Seiei and his fellow Gundam Meisters be able to answer these questions before humanity is wiped out?
Release date: 14th September 2011