Let's be honest: finding gifts is always a mission, and shopping for a father is even more difficult. However, if you're looking for an easy solution, you can't go wrong with DVDs. Madman have put together a list of DVDs that fathers will love, and we here at Capsule have added our own (which I have personally reviewed!) so you have a perfect list to choose from when choosing gifts for the old man.
Dad – The Complete First Series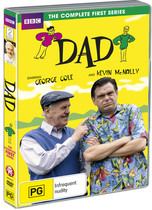 Surely your dad can't be as painful as Brian Hook? Join U.K. comedy icon, George Cole (MINDER) and Kevin McNally in the misadventures of an annoying, overbearing father and his put upon son. DAD makes its worldwide debut on DVD in Australia!
Read more and order here: Madman Official Site ($24.95)
Fish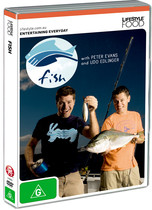 Okay. Obvious gift number one! MY KITCHEN RULES host Peter Evans and his best mate take to the iconic coastlines around Australia for a fishing adventure full of inspiration and information. It'll be sure to have dad frothing at the mouth in anticipation of his next weekend away with the lads.
Read more and order here: Madman Official Site ($24.95)
Carlos the Jackal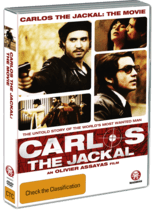 Dad will well remember 'the man who hijacked the world'. This explosive new epic, starring Edgar Ramirez, chronicles the life of the globe-spanning activities of world's most notorious terrorist, Ilich Ramirez Sanchez, aka CARLOS THE JACKAL.
Read more and order here: Madman Official Site ($29.95)
The Lady Vanishes (Director's Suite Edition)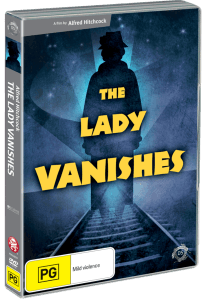 Dad loves the mystery and thriller films, and what guy doesn't love Alfred Hitchcock? In this British 1938 film, Hitchcock gives us a great dose of comedy and mystery all in one, plus a bunch of special features to last for hours after the film finishes.
Check out our review here: The Lady Vanishes (Director's Suit Edition) Review
Winter in Wartime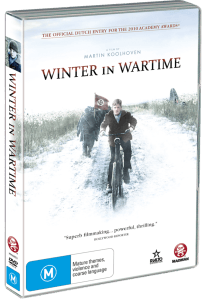 Fathers also love war films, and here's one with a difference. This visually stunning film is set in Holland during World War II, and follows the life of Michiel, a 14-year-old boy, and his family during the Nazi occupation.
Check out our review here: Winter in Wartime Review