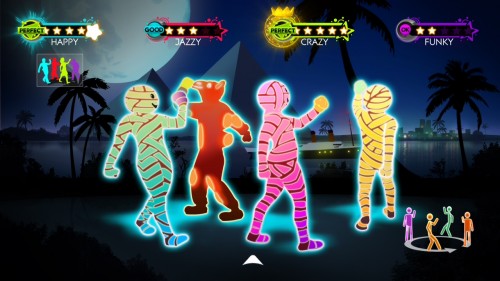 At this years Comic-Con, Ubisoft will be announcing it's brand new gametypes and tracks for the Kinect title Just Dance 3.
One of the modes being featured in the game is 'Just Create' mode, which allows players to choreograph and create their own dance numbers. These dances can then be shared with friends or played locally as though it were an ordianry dance challenge. The other mode is a new four player mode, which will be exclusive to the Kinect, and will allow players to dance together.
The following are the tracks announced in the game –
New Playable Just Dance 3 Tracks include:

Apache (Jump On It) – The Sugarhill Gang
Baby One More Time – The Girly Team
Forget You – Cee Lo Green
Night Boat to Cairo – Madness
She's Got Me Dancing – Tommy Sparks
Video Killed The Radio Star – The Buggles
Be sure to check out the official site for more info.