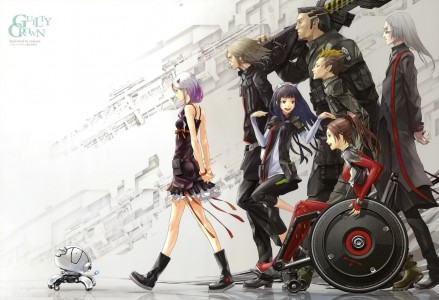 Production I.G famous for being the animation masterminds behind such hit series as Ghost in the Shell, XXXHolic, FLCL, Eden of the East and many more, have uploaded a preview trailer of their upcoming work, Guilty Crown.
Guilty Crown is an original science fiction series from I.G, which takes place in Tokyo in the year 2039 after an unidentified virus known only as "Lost Christmas" spread through the country 10 years prior. The series follows Ohma Shu, a boy with a psychic right hand who must try and make his way through this crazy futuristic world which is ruled be an organisation who took over after the outbreak known as GHQ.
No airing date has been confirmed but for now check out the trailer below.