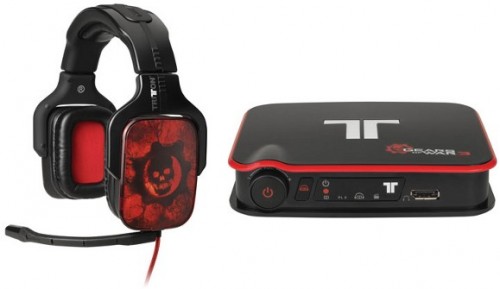 Gears of War 3 licensed headsets are launching with the game.  Starting September 20, 2011, you can get your mitts with three different GOW 3 accessories.  There is a throat communicator, a headset with stereo and then there is the 7.1 surround sound set.  $30, $100 and $180 are the respective prices for each.
The 7.1 surround set is an updated version of the Tritton AX 720, except it has a new decoder box and an extra two channels of sound. If you want to pre-order these beautiful cans, check this link: http://store.gameshark.com/GW3
So what do you think?  Will you be shelling out a few extra clams to get the peripherals for the exclusive shooter?