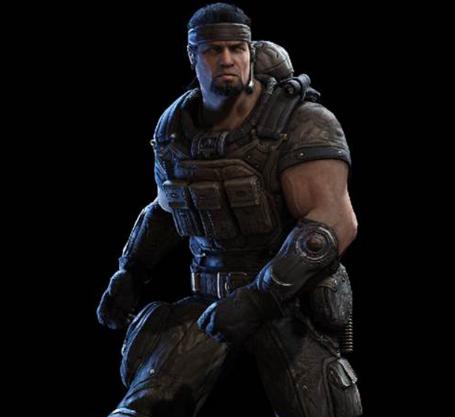 Remember that "Commando Dom" skin that was featured in the Gears of War 3 beta? It now seems that this "classic" look for Mr. Santiago will be available as a pre-order bonus through Gamestop as the retailer have now listed Commando Dom as their exclusive incentive for Gears of War 3's online multiplayer.
Here is a snippet of the official listing directly from Gamestop's website:
Commando Dom Character Skin – Multiplayer In-Game content
In the years before Emergence Day, Dominic Santiago was a part of an elite special forces unit that operated during the Pendulum Wars. Now you can play as Commando Dom in Gears of War 3 – but only by pre-ordering Gears of War 3 at GameStop.
Not a bad exclusive at all. Dom fans will now want run to Gamestop and lock in a purchase to sport this new skin as Gears of War 3 launches just a little over two months from now on September 20th.