Manchester City has a new player in their field: EA Sports. The computer game company and the football team have announced a new partnership, and released a video to virtually launch the new True Blue kit for Manchester City.
The deal was announced at EA's campus in British Columbia, Canada, following Man City's summer tour of Canada. EA will specially create content for Manchester City fans; the first being a video from FIFA 12 revealing MCFC's new 2011/12 kit.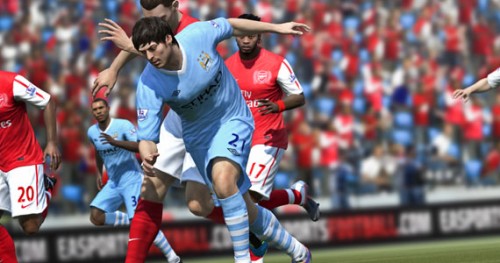 While this news is a welcome surprise to Manchester City fans, the video hasn't gained much support on Youtube; it has a higher number of dislikes than likes, and many users are commenting on their disappointment at the partnership. Whether this partnership is for the better or the worse is irrelevant, though: we here at Capsule Computers are just happy to see the sports video game industry branching out into more than just consoles.
Do you think partnering with Manchester City was a good move for EA? Let us know in the comments section, and check out the FIFA 12 video down below while you're at it!