One of the most important thing about any title is to listen to what the community has to say. Football, with its large fan base, is notorious for its dedicated fanbase, and EA Sports is collaborating with fans in developing FIFA Manager 12.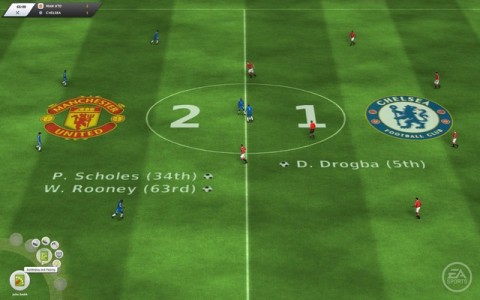 FIFA Manager 12 has more than 700 improvements, and includes a full feature set, including features inspired and determined by the community. Through an online campaign called "Your Feature!", thousands of fans contributed their ideas on what they'd like to see in the latest release of the franchise. Fans would suggest which features they wanted to see in the game, and community voting took over after that. Some of the new features include "Speeches Before The Match", the tutorial "Manager Challenges", and "Trial Training Day for Hobby Players".
Other improvements in FIFA Manager 12 include enhancements in 3D mode, finances, transfers, the calendar, and online play. 3D Mode will see new logic and player AI, as well as improvements to tactics, substitutions, and the conduct of opposing managers. Financial mode will now have on-the-pitch success impacting revenue, and realistic differences between revenue generated in regards to different clubs. In transfer mode, managers can field players in training and in real matches.
Check out more coverage on FIFA here, including our "All You Need to Know About FIFA 12" article.