In another large announcement today FUNimation also announced that they have picked up the rights to both Deadman Wonderland and Steins;Gate in the United States. This means that FUNimation has the right to distribute both of these anime through any means that they choose to do so, which means that these anime will be localized sometime in the near future.
Deadman Wonderland is an adaptation of Jinsei Kataoka and Kazuma Kondou's manga of the same name. The twelve episode series just ended in Japan this month and is set after the destruction of Tokyo by an earthquake and follows the story of Ganta Igarashi, a middle school student who has been framed for the murder of his fellow classmates. Because of this, he has been sent to Deadman Wonderland, a brutal privately operated prison that is also a twisted tourist destination.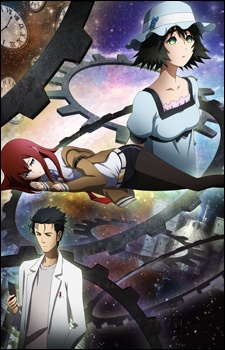 Steins;Gate on the other hand was based on the visual novel and adventure game created by 5pb and Nitroplus. Steins;Gate comes from the same company that created Chaos;Head, the anime was produced by White Fox and also aired earlier this year.
The story of the game the anime is based off follows college student Rintarō Okabe. The series takes place in a realistic version of the Akihabara district. Okabe and his friends have turned a microwave into some sort of machine that sends out messages to the past. Their invention has attracted the attention of a mysterious group known as SERN. The anime aired earlier this year in Japan and just wrapped up this month.