Folks, in this article I am going to explain the commenting system and how it can benefit you.
The commenting system is a system designed to enable users to have a discussion on a particular article. These comments can be viewed by other users and visitors on the site, so make sure that your opinion is heard. The comments section can also benefit you in certain ways. One of these benefits is in Capsule Computers Cube Points.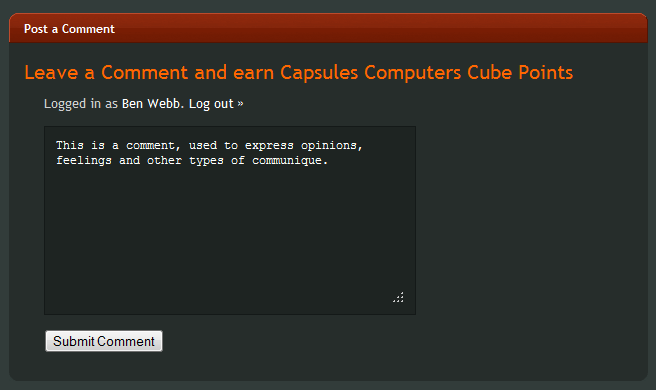 These Capsule Computers Cube Points can be redeemed for prizes by using the Capsule Computers Cube Points link on the side panel of the main website. Winners typically get to choose the games and or other prizes, like mousepads and figures etc. So be sure to comment on all interesting articles! Just try not to abuse the system, abuse will not be tolerated and may lead to having your account terminated or other penalties. I should point out that while anyone can post anonymously, only registered members are able to claim Cube Points.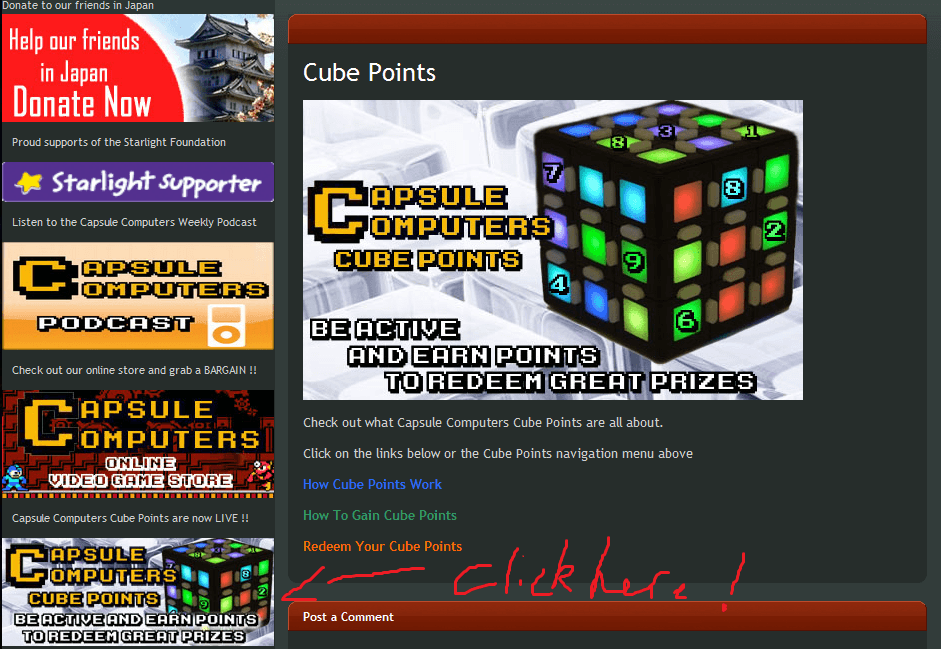 Lastly, by posting on articles, you help to build our community and make it strong! A strong community is excellent for a website as it helps us to achieve our end goal of world domination much faster than if we have to build robots or commission engineers to build robots for us.