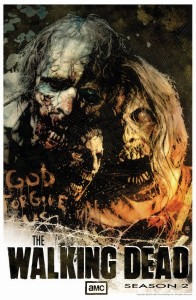 A new trailer for AMC's zombie-thrill ride, The Walking Dead's second season sprang up at San Diego Comic-Con 2011. Previously a trailer for the second season was released last week. However this is a far deeper look into what is to come, which seems to be complete utter chaos and anything but unity amongst the central group of survivors.
The Walking Dead is a television adaptation of Robert Kirkman's popular graphic novel series of the same name. The first season aired a total of 6 episodes last year and the dead that walk will be slowly limping their way onto television screens this Halloween. For now, quench your first for blood, guts and even brains with the trailer below. As always let us know what you think in the comments below.
Click here to check out more of our coverage of Comic Con 2011!