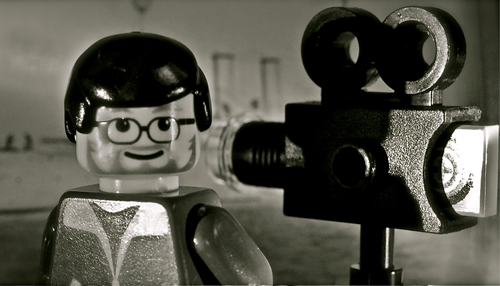 In August, fans of Lego Universe and/or machinima  will have a huge oppurtunity show off their skills, and possibly be rewarded as well.  "The Ones and Zeros Pixelshow, a non-profit group committed to promoting the digital arts, is hosting a worldwide contest, "Build-a-Brickbuster",  to find and highlight the best LEGO video animators and LEGO Universe machinima  creators from around the world."
If you build anything out of Legos, virtual or real, and make a video, you could win prizes like collectible Lego sets, Lego Universe memberships and more.  The winner's machinima  will be also be featured at the big screen in Broomfield, Colorado on August 13-14, 2011 and included on the  Bill Plympton Presents Tinsel Toys DVD.
Submit your original video before August 5, 2011, even if you can't make it to Denver for the event.
"Many animators get their start by using LEGO bricks to get their feet wet in the world of stop-motion animation and machinima creations. This promotion is our way of giving the creative communities out there an opportunity to showcase their greatest talents," commented Dylan Krider, Pixelfest Producer. "When players aren't busy battling to save imagination in LEGO Universe, they can bring their wildest creations to life with virtual building and behavior tools that make it simple for anyone to make their own machinima creations."
The event organizers also have handy tips for you:
Looking for a little inspiration?  Check out these LEGO Universe machinima videos! http://www.youtube.com/user/ultrahypnotoad
Start making your LEGO machinima masterpiece now and submit before the early August deadline! There are three easy ways to enter – upload videos to http://www.buildabrickbuster.com/submit.php, email links to submissions@buildabrickbuster.com, or mail submissions to the contest organizers. During the event, attendees can also showcase and vote in the Joanna Town fundraiser, with prizes for the best original LEGO buildings, and proceeds go towards the Epilepsy Foundation of Colorado.
More information, complete contest rules and tickets to the Pixelfest event are available now on the Build-a-Brickbuster website at http://www.buildabrickbuster.com
Hopefully, I can make the trip down to Denver to attend this spectacular indie celebration! Can you?