Overview
Okay all of you World of Warcraft junkies, the time hath come to get serious. Blizzard has recently issued a website to continually release updates for the coming BlizzCon in October. The heart and soul of this gathering is to join in celebration of each universe Blizzard has created – Warcraft, Starcraft, and Diablo. The attendees are able to engage in several activities: hands-on play, discussion panels, tournament game play, contests, commemorative merchandise, and more surprises.
Event Availability
The downside about being a highly anticipated event is the likeliness of being sold out. Fortunately, Blizzard has offered a virtual ticket to allow viewers at the home the opportunity to join in the jubilation of its many events. With a virtual ticket, the viewer will be able to access BlizzCon live in high-definition. This grand occasion will be the host of several events simultaneously through the website. Why not see these events at the same time? That's what the All-Panel-Access allows you to do.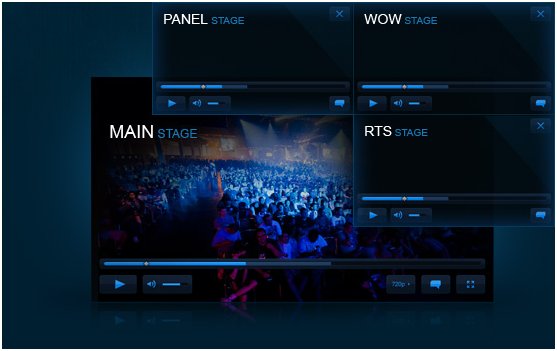 With four different stages being recorded live, you will be guaranteed to see more action than an actual attendee. Each of the four panels will have a unique purpose during the event. For instance, the main stage will be the foundation for ceremonies, contests, and discussions. The panel stage will deal more directly with developer discussion and Q/A sessions. Starcraft II tournament games will be held strictly at the RTS stage, and World of Warcraft will have its own stage as well. Did I mention that you could also leave for that bathroom break? That's right! If you thought you missed something important, chances are you did. Don't you fret – they have instant replay.
Web Exclusives
Thinking as a consumer of Blizzard games, I wonder what this website has to offer me. The live stream option seems reasonable for those who are purchasing a virtual ticket. But information about release dates and upcoming expansions is practically invaluable. If a beta for Diablo 3 is going to be released prior to BlizzCon, you bet people are going to be talking about it. In fact the site has its very own forums section where Blizzard consumers may interact with one another. A unique feature about the forums is that you may choose an in-game profile to serve as your identity. However, you may only post in the forums if you have an active Starcraft II or World of Warcraft account.
Tournaments prior to the event are available for viewing pleasure. As the tournaments advance, teams will be whittled down to the chosen few that will be in the finals at BlizzCon.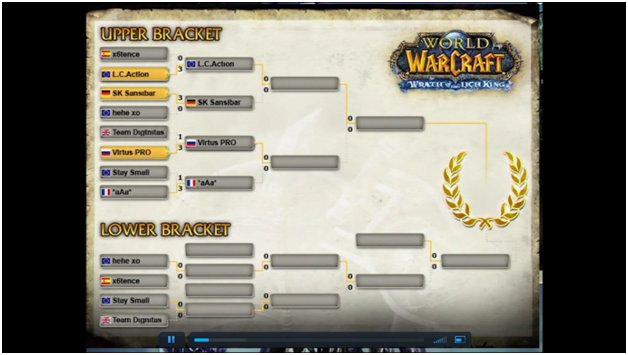 Open at the Close
An intriguing event filled with exciting contests, tournaments of champions, and upcoming releases should make any gamer drool. Well, I am here to tell you that the BlizzCon website will serve its purpose in providing viewers with continual information. So if you require more minerals or have a depleted vespene geyser, remember to stop and mine BlizzCon for more information.
BlizzCon – The Official Website