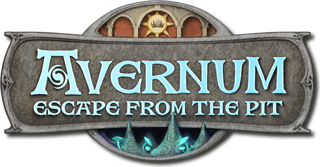 Today, independant game developers Spiderweb Software announced 'Avernum: Escape from the Pit' for the Windows, iPad and Macintosh operating systems. The game is a top-down RPG, reminiscent of more classic titles, such as Baldurs gate.
In Avernum, the overworld is ruled by a Tyrant and anyone who acts out of line is banished to Avernum, which is a small locale at the bottom of a volcano. Of course, not everyone has been broken by this system and some are taking up arms against this tyrant.
Avernum: Escape From the Pit is an epic fantasy role-playing adventure in a unique and deadly world. Fight to complete up to three game-winning quests. Explore a massive nation of tunnels and caverns, seeking out eighty towns and dungeons. Master over 50 spells and battle disciplines and hunt for hundreds of magical artifacts. Avernum: Escape From the Pit is a total, ground-up rewrite of the last century's Indie hit Avernum. It will be ready for adventurers in Q4, 2011.
Be sure to visit the official website for more information.