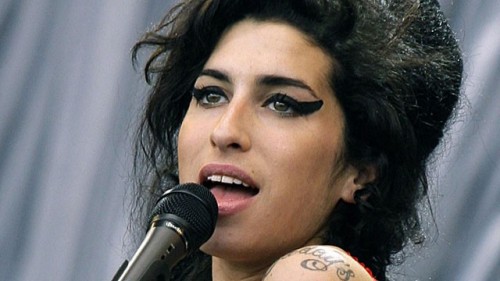 Troubling news this morning as British singer Amy Winehouse has reportedly been found dead in her home today. BBC News and Sky News are reporting that at 1500 GMT two ambulance crews were sent to her home where they found the body of a 27 year old woman at the home in Camden Square, North London where they then notified the Police. The police have since cordoned off the area around Winehouse's home in Camden.
A police spokesman spoke with reporters saying "Inquiries continue into the circumstances of the death at this early stage. It is being treated as unexplained." The current cause of death was not immediately announced and an autopsy will likely have to be performed to determine it.
Amy Winehouse was born on September 14, 1983 and began her life as a singer at the age of 16 with her debut album "Frank." Her second album "Back to Black" reached the Number 1 spot on music charts. "Back to Black" won Winehouse five Grabby awards including both song and record of the year awards for her song "Rehab." The hit single had the following line in it: "They tried to make me go to rehab. I said 'no, no, no."
Things were growing increasingly worse over the years for Winehouse as she struggled with many addictions over the years landed her stays in rehab, fights and hospital visits. It was never proven, though it was thought that Amy Winehouse had many drug addictions and often would appear on stage stumbling or mumbling through her lyrics. An investigation is still under way and this is a developing story.