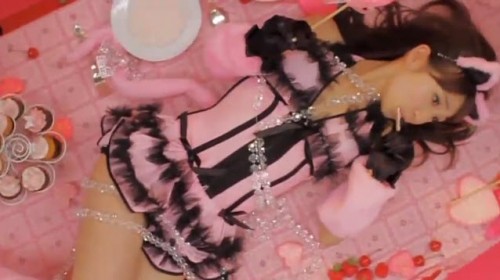 The J-Pop girl band sensation, AKB48 has taken Japan by storm. So much so that the 48 girl strong music making machine has broken the record for best selling music DVD in Japan, with their latest music DVD release.
"AKB ga ippai ~The Best Music Video" is the particular music DVD that broke music history, by becoming the best selling music DVD of all time in Japan. The DVD features all the girls greatest hits including "Everyday" and "Heavy Rotation".
The 48 girls that make up AKB48 also hold the record for biggest pop band of all time as well as being voted by numerous publications as Japan's sexiest women. Decide for yourself by checking out their music video for their hit song "Everyday". Whether you like J-Pop or not AKB48 are without a doubt breaking new ground in the world of music.