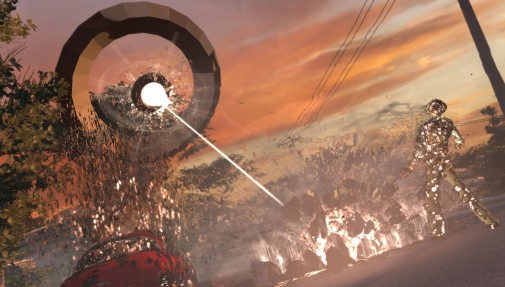 It's been all quiet on the XCOM front for quite a while now, but finally 2K Games have broken the silence by revealing the release date of the sci-fi thriller. It will come to the Xbox 360, PS3 and PC on March 6, 2012 in North America and March 9, 2012 internationally. Maybe we'll hear more about it from 2K Games at E3.
XCOM has been in development at 2K Marin studio for some time now, set in mid-century America, where the player leads an elite field team of specialised government agents into battle – combining gunplay with supernatural powers to prevent the invasion of an otherworldly enemy who plan destroy the face of the Earth and rebuild it in their own image.
Instead of a 'no-guts, no-glory' approach, though, XCOM pits Special Agent William Carter and his veteran team go against the alien adversaries in tactical battle. To save the Earth, precision is key and by the science of desperation, you will use every opportunity turn the invaders' weapons against them and capture their technology for your own intents. The front lines of this war: Main Street, USA.