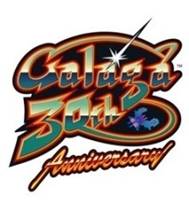 This year, 2011 in case you forgot, marks the 30th anniversary of the Galaga franchise.  Being only 20 myself, I can't say I ever had the privilege of experiencing the game, and my only  hope to do so is to make the acquaintance of the new games in the franchise.  Speaking of the new releases, lets get down to it!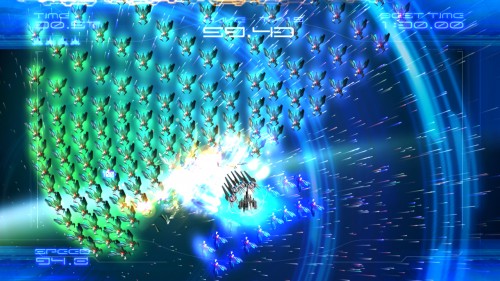 Releasing in 2011, Galaga Legions DX  on the Xbox 360 and PS3 is being developed by the guys behind PAC-MAN Championship DX, the newest title in the PAC franshise. Said to make you rethink everything you know about Galaga, Galaga Legions DX will feature "fast-paced gameplay along with fantastic new features, modes, and graphics."  Are you eagerly ready to take on the challenge of   "the most destructive and chaotic space war ever encountered?"
Pac-Man & Galaga Dimensions is the other Galaga game and it is coming to the 3DS. It will have players using the  gyroscopic sensor in the Nintendo 3DS system to play as a spaceship gunner.  Pac-Man & Galaga Dimensions  is included with PAC-MAN Tilt, an original side-scrolling PAC-MAN which also uses the gyroscopic sensor for control of the hungry little yellow duder. Check the trailer below for gameplay!