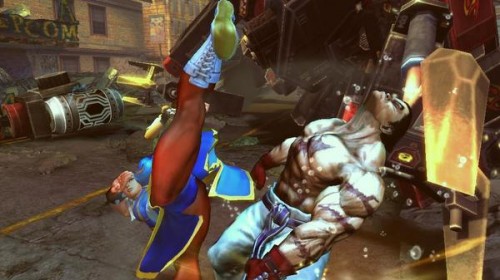 MasterAbbott AKA Phil had an opportunity to interview Matt Dahlgren the product manager for Capcom about the upcoming fighter Street Fighter X Tekken. While the interview is being conducted, you will also be able to watch the game being played by Matt in the background giving you a better understanding of the gameplay mechanics from both the Street Fighter and Tekken sides.
According to the interview, the small roster (12 characters) seen in the playable build of the game shown is not all-encompassing in terms of characters. It is expected that an even larger roster of fighters will be available at launch for the title. Another piece of information is that there will be two versions of the game, one developed by each company that owns each franchise.
Be sure to which the video below for the full interview.