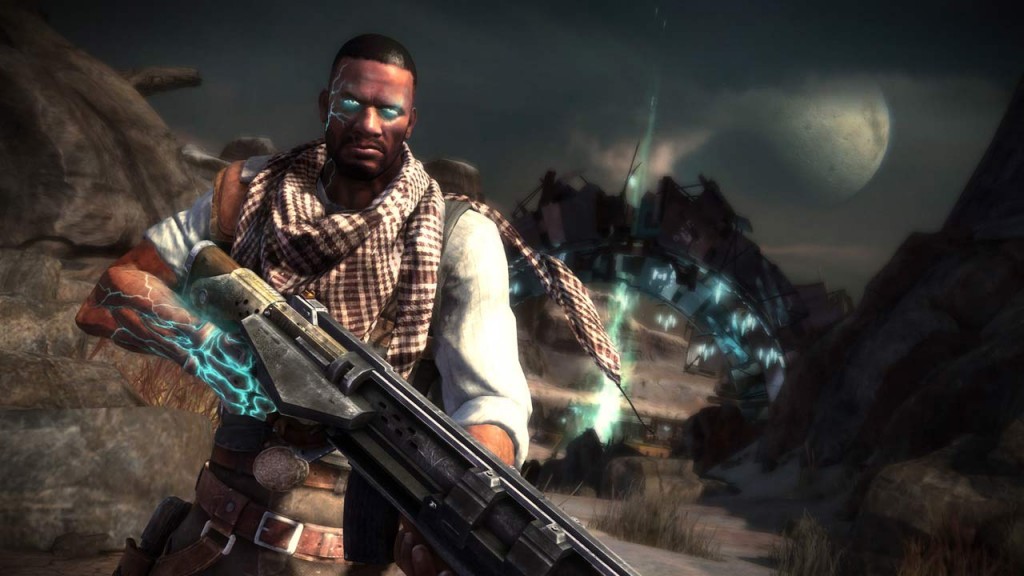 Warhawks successor is certainly destined to turn heads. After its announcement, Starhawk developers have slowly leaked information to the public in what is set to be a truly epic PS3 exclusive. With the innovative Build and Battle system implemented players will be able to place objects on the battlefield in real time without missing a beat. Talking via the official Playstation blog, Harvard Bonin the Senior director of SCEA talks about his involvement with Starcraft and gives an insight into the unique Build and Battle system in actual gameplay footage to be showcased at E3.
Representing the other half of the Santa Monica/Lightbox studio collaboration, Bonin has been their from the start of Warhawk in 2007 and involved in the sensational God of War franchise (Kratos is king). He explains how they have helped the studio from the beginning of Starhawks inception and are thrilled to be part of such a project.
Unlike Warhawk, Starhawk will feature a solid solo campaign as well as the classic multiplayer online missions. For more information keep checking Capsulecomputers for future updates and enjoy the trailer teaser.
Starhawkthegame.com