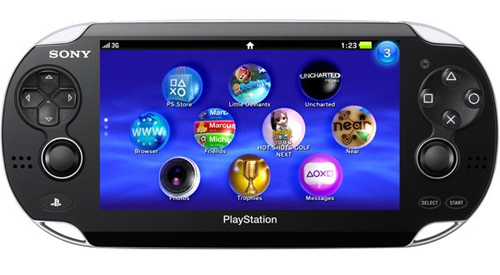 Well it's official. After rampant rumours and leaks abound, Sony announced today at their E3 2011 Press Event that the NGP will be forever known as the PlayStation Vita. "Vita means life" said Kazuo Hirai, Group Chief Executive Officer and President of Sony Computer Entertainment. "And we're confident that Vita will be the first product that blurs the lines between reality and interactive entertainment."
There will be two models available at launch. The Wi-Fi only model will run you USD $249.99 and the Wi-Fi and 3G model will set you back USD $299.99. Sony announced a partnership with At&T for the 3G version of PSV, and received laughs from the audience. Obviously, AT&T isn't as credible as they'd like to be. Also announced was Near, a PSV social-networking component that will allow players to match up against other PSV users close by.
Sony showed off a slew of titles including: Uncharted: Golden Abyss, WipEout 2048 (with PS3 cross-play), Little Big Plant, Ruin (with cloud saves to continue your game state on PS3), Mod Nation Racers and Street Fighter X Tekken.
PlayStation Vita will be available for sale this holiday season.