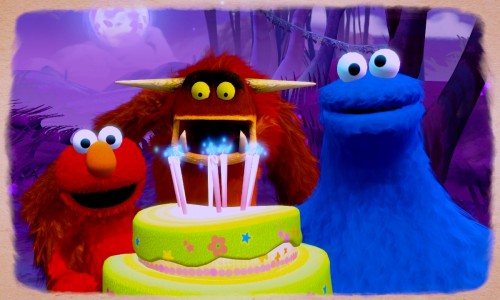 Microsoft's E3 press conference saw Double Fine's Tim Schafer say that for once, one of his games would actually be playable for his daughter. The game in question is of course Sesame Street: Once Upon A Monster, an interactive storybook game which brings these lovable monsters to life.
From what we've seen, it is looking perfect for younger gamers, and with this latest video that shows Kinect gameplay. The game's so colourful that it is looking like a pop-out storybook, with vibrant scenes featuring the Sesame Street cast.
Is anyone eyeing this up as a game to play with their kids? The on-stage demo of E3 2011 consisted of young children waving their arms around and this trailer shows a father playing with his kid.