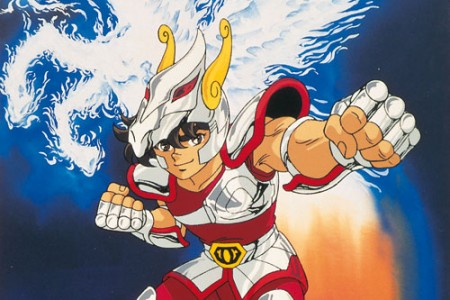 Saint Seiya is one of the most critically acclaimed anime franchise's worldwide. Although it has a much smaller fan-base in the western countries it still maintains a rapid community of fans.
Bandai Namco games, have announced a new Saint Sieya game to be released this autumn in Japan for the Playstation 3. Bandai Namco describes it as a "cinematic melee action combat" game. Perhaps it will be an action game in the same style as Bleach Soul Resurreccion also for the PS3. It is unknown whether the game will make it to western shores.
The game is titled 'Saint Seiya Senki' and will be set during the Hades – Chapter Sanctuary story arc. It will feature characters such as Pegasus Seiya, Dragon Shirou, Cygnus Hyoga, Andromeda Shun and many more.
It's not a coincidence that the release of this game ties in with the franchises 25th anniversary. Along-side the game a new Saint Seiya movie has been confirmed to also be released to commemorate the anniversary of Saint Seiya.
A trailer for the upcoming 25th Anniversary movie can be found below. Unfortunately no footage of Saint Seiya Senki for the PS3 has been revealed.