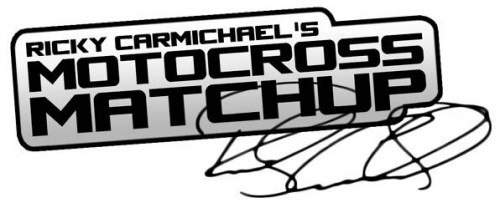 If you are by chance an owner of the free iOS title "Ricky Carmichael's Motocross Matchup", you are in luck as a HUGE update has just been applied to the racer that offers new features and fine-tunes the gameplay even more. Now if this does not apply to you and you own a iOS device, you should get to downloading it here as Ricky Carmichael's Motocross Matchup is absolutely free!
Now, on with the update.
Below is everything that has been added in this weeks update:
UNLIMITED GAS – RACE AS OFTEN AS YOU WANT!
Much harder to wreck another player by running into them.
Added bell sound to matchup screen to indicate when a Matchup is made.
Returned store prices, awards and prizes! Everyone gets more gold wrenches to spend!
Added a News button and ticker text on the Home screen to keep everyone up to date! We will make announcements when BIG prizes are up for grabs, professional riders are playing (use Voice Chat to speak with Ricky himself) or when important changes are made to the game.
New Rooms to filter which players you want to match up with!
Increased the number of Tool Chests that show up during the race!
Cutting the track dramatically slows cheaters down. Stay on the track to win.
Added an extra lap on the Houston Supercross track and Ricky's Backyard.
Finishing 1st is now more important than doing tricks to win.
Added an Invite a Friend button to the Play screen.
The iPod music player now continues to play during the race.
Added a Tutorial button to the Play screen which teaches you how to play. More videos and strategy guides on the way!
Added a "Tricktionary" that demonstrates how to pull off all of the stunts. Don't forget that you can backflip AND stunt at the same time for bonus points!
Improved the responsiveness of the stunts.
Display the stunt score after successfully landing a stunt.
Display your Rating on the Match Up screen.
Center the handlebars when you stop touching the screen.
Touch to steer inputs now work when using the Component A/V cable with an iPod or iPhone.
Bug Fixes:
All crashes fixed on version 3.0 devices. Please update your device to the latest iOS in iTunes to play online.
Fixed a bug that caused some races to be recorded as DNF and gold wrenches to be lost.
Fixed a Voice Chat bug so it is more reliable. If Voice Chat stops during the race, toggle it off and on when you get back to the Match Up screen.
Fixed the stunt meter so that it accurately displays who has more points.
Fixed an occasional crash that occurred when pressing the Refresh button quickly on the Match Up screen.
Fixed an occasional hang on the Race Results screen.
Fixed a graphics glitch when rendering the fireworks at the end of a race.
Won't pause the game after rejecting a call or text during a race.
One thing that I find extremely interesting with this update is how a free game still get's all the love possible from the developers (2XL Games in this case), a trait that is getting harder to find in this day and age. Support these hardworking developers and give the game a download and while your at it, you can check out the trailer that details what owners of the game will see with this massive update below.