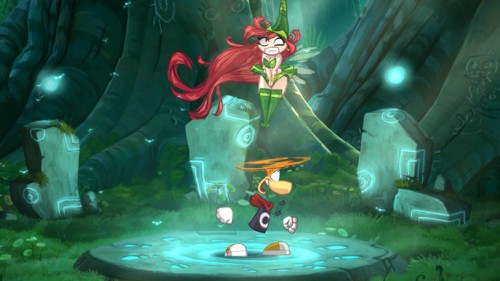 The Rayman Origins trailer from E3 2011 is so colorful, it made my eyes bleed in joy.  Not only that, but my vocal chords literally screeched in delight.  Focusing on action platforming, the new Rayman certainly looks like a beatiful game that will be a sight to behold.
Rayman Origins launches at the end of this year for the Xbox 360, PS3 and Nintendo Wii.  If you want to see some screenshots and interviews about the game, check the official website here: http://raymanorigins.uk.ubi.com/category/uncategorized/
Which game from Ubisoft are you most excited for this year?  Assassin's Creed Revelations or Rayman Origins?  Let us know in the comments below!