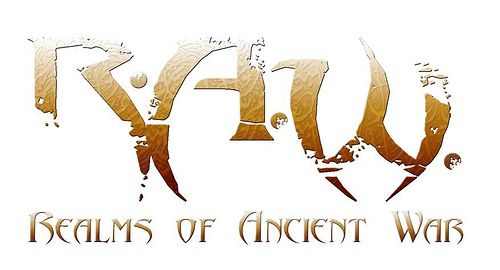 Focus Home Interactive have announced that they're publishing a new fantasy hack 'n' slash dungeon crawler from developers Wizarbox, the team behind the recent 'Gray Matter'. It will be a downloadable title, appearing on the platforms of PC, Xbox Live Arcade and PlayStation Network.
Choosing from a powerful Warrior, a dark Sorcerer or a sneaky Rogue, you must traverse the fantasy realm's four kingdoms in your quest to destroy an ancient evil threatening the free people. Equip your hero with armor, weapons and items collected from the lifeless bodies of your opponents. Enchant them to create the ultimate armor and the most devastating weapons to destroy your opponents. Bandits, goblins, trolls, kraken, cyclops, dragons: a plethora of mythical demons awaits you. You can even suit up with a friend in the co-op mode, taking down the threat together.
R.A.W. – Realms of Ancient Wars – is slated for an early 2012 release.