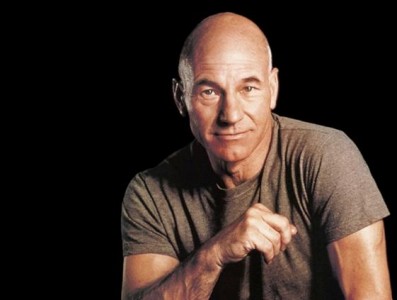 War of the Worlds just got even better. Other Ocean Interactive announced today that they have gotten Patrick Stewart to loan his voice to the upcoming re-imagining for War of the Worlds, due out later this year on the Playstation Network and Xbox Live Arcade. I think almost all of you should know who Sir Patrick Stewart is as he has done voicework for many of the Star Trek games, Castlevania: Lords of Shadow, and several other titles as well as playing the roles of Professor Charles Xavier in X-Men and Jean-Luc Picard in Star Trek: TNG.

"As a young boy, I remember watching the The War of the Worlds so many times I was quoting the lines," said Stewart. "The alien invasion both terrified and fascinated me and the movie has stuck with me since then. Now, being part of this project will provide a new way for gamers around the world to experience a fresh new take on a classic."
This news is huge for the game as Sir Patrick Stewart just seems to be clear choice for War of the Worlds and I can already imagine that deep and familiar voice narrating this artistic re-telling. Other Ocean have yet again proved they are pulling out all the cards for this release and without a doubt, War of the Worlds will be one title to keep an eye on as we get closer to it launching on both the XBLA & PSN.