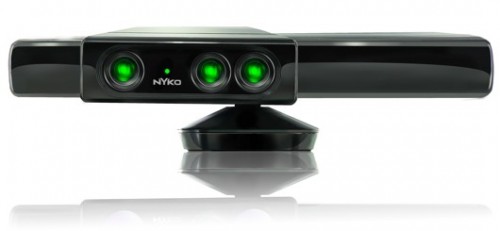 Nyko had quite an E3 this year and they showed off some really neato items.  First up is a peripheral that clips to the front of an Xbox 360 Kinect and allows gamers to use the Kinect's camera with a reduced distance of some 40%, thus allowing players with hovels as homes to use the fancy motion controller.
Nyko also showed a lot of 3DS accessories that expanded battery life and added vibration of enhanced sound.  There is even an alarm clock that charges tha 3DS battery and will connect to a MP3 player.
Whatever the case may be, it appears that Nyko has you covered, expecially in the Kinect and 3DS departments.