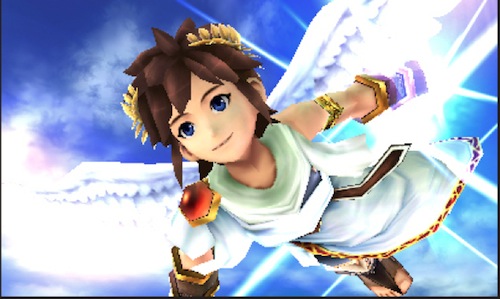 At their E3 2011 conference, Nintendo shed some light of Kid Icarus: Uprising for the 3DS. They showed us a brilliant new trailer that provided us with some new details on the game.
In scenes of epic battles, we see the war waged between Pit and the Angels against the reborn goddess of darkness Medusa. Not only that we now know that there will be a multiplayer component, pitting (pun intended) teams of 3 against one another in epic battles.
We also got a glimpse of a trading card based system to enhance your in game teams of characters. How the card system works is thus far unknown. But the trailer provides enough fan-boy feed to satisfy. Check it out below.