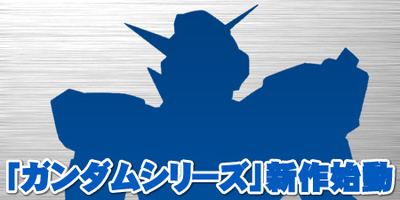 The official Japanese Gundam website has confirmed that on June 13th 2011, a new series in the Gundam franchise is to be unveiled at a special live Gundam event in japan. They have announced that the setting, story, characters and mecha will all be revealed as well as much more surprises.
As you'd expect Bandai has announced that they will be unveiling a new line of Gundam models and merchandise based off the new series. Bandai will also stream the event live on their Bandai Channel website. Unfortunately it's entirely in Japanese, but if your browser has a translation function it shouldn't be much trouble.
The live streamed event will take place at 1:30, June 13th 2011 (Japan time). Be sure to check out what will surely be a historic event for Gundam fans, or just an ordinary day for those of you who aren't.