EA have released another great video in anticipation for FIFA 12's release this fall. With the football season over (but yes, yes, Wimbledon is great), these new videos of FIFA 12 are a great way to get excited about the sport all over again.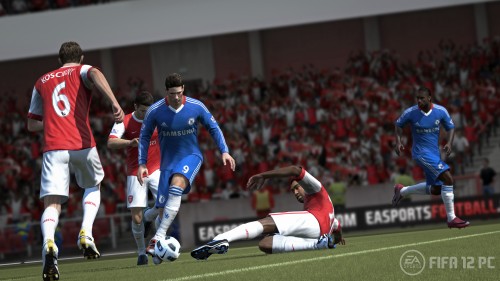 The new video shows the Gameplay Producer, Santiago Jaramillo, talking about the new additions to CPU for the latest FIFA game. You may remember that in FIFA 11, EA introduced Personality Plus to ensure players looked, moved, and behaved just like their real-life counterparts. This year, FIFA 12 will introduce Pro Player Intelligence: essentially, this allows the players on the field to make decisions based on different movements. The improved AI is one of the ways EA is hoping to further simulate real situations on the football field, and – if it works the way the video demonstrates – could make a real difference in the way we play the game.
Check out the video down below, and click here to read more news about FIFA 12. FIFA 12 is due to be released on September 27, 2011 in the USA, and September 30, 2011 in Europe.