August is the month that signals the beginning of winter Down Under, and that means plenty of nights in with popcorn and DVDs while it's pouring with rain outside. However, if that's not for you then let me preface Madman's August lineup by saying that one of the releases is that 3D porn movie that beat Avatar in the box office in Hong Kong. Sex and Zen: Extreme Ecstasy is definitely one to get your hands on just to see what the fuss was all about. Other than that, there are a ton of great films, docos, series, and anime to keep you busy in front of the TV. To find more releases or to pre-order, check out Madman's official site here.
Brighton Rock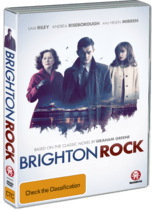 Starring the luminous Helen Mirren (THE LONG GOOD FRIDAY), rising star Andrea Riseborough (NEVER LET ME GO) and CONTROL's Sam Riley, BRIGHTON ROCK is a tense and moody thriller based on Graham Greene's 1938 novel of the same name.
Brighton, 1964. Ambitious young gangster Pinkie Brown (Riley) is determined to stop other gangs taking over his patch, but when he knifes a rival, vital evidence falls into the innocent hands of Rose (Riseborough), an impressionable young waitress. Pinkie romances Rose to keep her quiet, but her employer Ida (Mirren) is increasingly suspicious. Can Pinkie trust Rose not to betray him? And can Rose trust Pinkie not to make her his next victim?
Release date: 17 August 2011
Sex and Zen: Extreme Ecstasy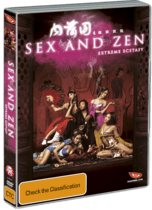 A new chapter in the legendary 90s Hong Kong cinema staple, this raunchy romp hit $1 million at the Aussie box office on extremely limited release, and smashed sales records in Hong Kong, knocking AVATAR out of the park. Clearly, sex still sells!
As a conceited scholar of the Ming Dynasty, Wei Yangsheng believes that life is short, and that it should be centred on pursuing the ultimate sexual pleasure . One day, Yangsheng encounters Tie Yuxiang, the daughter of a Tao priest, and it's love at first sight. However, it doesn't take long for Yangsheng to discover that his performance is extremely "premature". Thus begins his quest to become the ultimate lover…
Release date: 10 August 2011
A Cat in Paris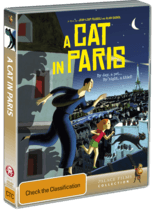 From the creators of THE TRIPLETS OF BELLEVILLE comes this delightful French animation, which was the most popular film at the Alliance Française French Film Festival this year.
Dino is a common house cat who lives a double life. He's the loyal pet of Zoe, a lonely little girl who lives with her busy single mother Jeanne, a police officer. But after sundown, he clambers over the rooftops of Paris in the company of Nico, a skilled thief with a big heart. Eventually, Zoe discovers what Dino is up to and becomes drawn into a thrilling adventure involving jewels, gangsters and capital-T Trouble!
Release date: 10 August 2011
Robot Chicken Star Wars III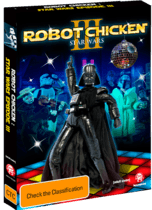 They're baaaaawk! With a few new voice actors chucked in for good measure – FAMILY GUY creator Seth MacFarlane as Emperor Palpatine and the dreamy Zac Efron as the dim-witted Anakin Skywalker just to name a few – the Emmy Award-winning ROBOT CHICKEN returns to DVD with its third send-up of the STAR WARS universe.
In this all-new special, four very different characters – Emperor Palpatine, Darth Vader, Boba Fett and, uh, Gary the Stormtrooper – reveal untold stories that weave and interconnect throughout all six STAR WARS films. Set your phasers to "fun"! Oh wait, wrong franchise…
Release date: 3 August 2011
Digimon Data Squad Collection 1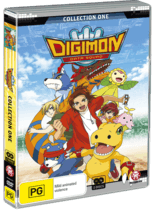 Lovers of DIGIMON rejoice: the long-awaited original series, and most-requested title from fans, is finally available on DVD!
With cute characters sure to rival the critters in POKEMON, DIGIMON focuses on seven kids at summer camp who are mysteriously transported to another reality. In this parallel universe they are befriended by a group of strange creatures who call themselves "Digimon", Digital Monsters. The seven children are now dubbed as the DigiDestined, tasked with protecting the Digital World from evil Digimon-like Devilmon. Can they save the Digital World and find a way back home?
Release date: 17 August 2011