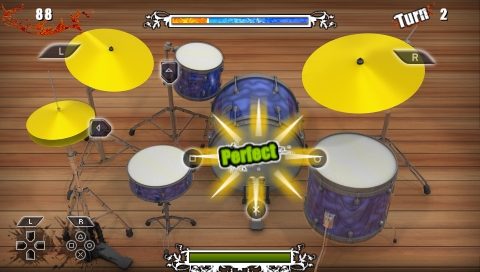 Now that the Playstation Store is back up, eager developers are ready to start publishing their games once more.  One of our favorite developers, Sanuk Games, has announced that their newest Playstation Mini Drums Challenge, on PSP and PS3, is now available for download in Europe.  Other regions will hopefully be available soon.  If your into rocking out hard, this game looks crazy fun.
Maybe it is just the hilarious video (below) but I am starting to feel like this game may beat out Guitar Hero and Rock Band.  I could just be laughing too hard though. Seriously, watch the video and then tell me that you don't want to play the game. I dare you!  You can't do it.
Look for our review of the game, coming soon.