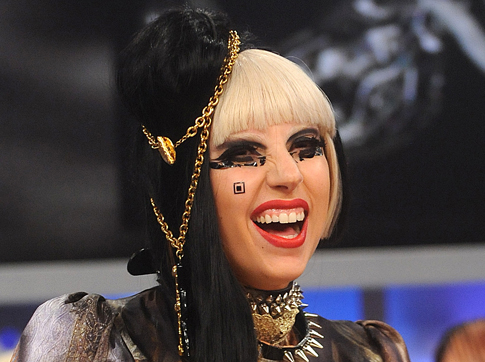 In what is the most bizarre announcement of E3 2011, "Lady Gaga Born This Way Revenge" was announced and released simultaneously for iOS. For those unfamiliar, this is another in a long line of "Tap Tap Revenge" games which are essentially Guitar Hero for iOS.
Yes, it's a music rhythm game and yes, it's Lady Gaga. The Little Monsters world wide just bought themselves an app. They have the following "awesome" features available:
In-game Mother Monster twitter feed.
Haus of Gaga event information.
An in-app Gaga bio.
17 tracks with the ability to see those zany lyrics of hers.
3 Little Monsters chat-rooms.
And even a rhythm game of some sort underneath all that.
So from what I gather, the game is about Gaga singing along-side a group of little monsters on an epic adventure to return them to their mother monster in the haus of gaga, leading to a twist ending in which she is revealed to have been mother monster all along. Or it could just be another rhythm game set to Lady Gaga songs. I personally think the former sounds more entertaining.
Lady Gaga Born This Way Revenge is available now on the app store for $4.99 USD.