Rockstar has announced that the complete L.A. Noire: The Collected Stories anthology will be available for free download on Amazon, iTunes, and Barnes and Noble.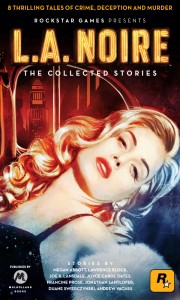 This offer is only for a limited time, and celebrates the finished product of the collaboration between suspense fiction writers. Titles from within the anthology include Black Dahlia & White Roses by Joyce Carol Oates, Naked Angel by Joe R. Lansdale, See the Woman by Lawrence Block, and What's in a Name by Jonathan Santlofer. The complete anthology has eight separate short stories, and is available for free until June 12th.
You can take a quick peek at some of the stories featured on Rockstar's official site here.