Konami has revealed the first in-game images which showcase the newly implemented moves and animations in their upcoming game, PES 2012.
PES 2012 is deemed by Konami to provide an even more realistic and immersive experience than its predecessors: marking and defending will be enhanced, and players need to employ team-based tactics in order to win. These screenshots show the enhancements and improvements which have been made to the title, including the new animations, visual enhancements, and control.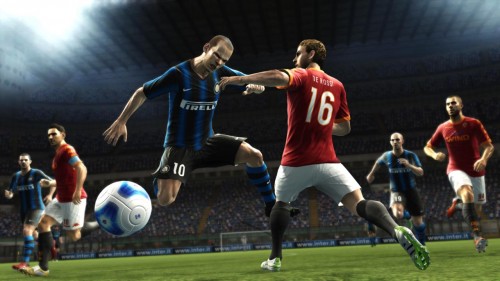 The first screenshot really demonstrates the realism that Konami is attributing to the latest PES game. Instead of being a one-on-one, both teams have a fair amount of players around and ready to help, which hopefully translates into teamwork and better gameplay simulation.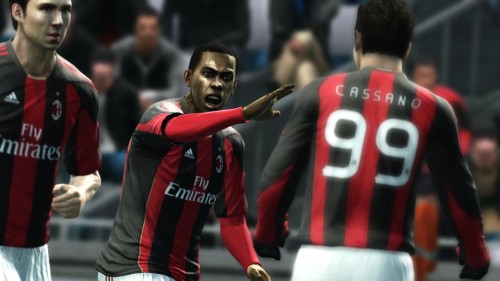 The second screenshot really takes a closer look at the visual element of the game. Players appear even more life-like than before, to the point where the expressions on Weah's (or who I assume to be Weah…) face look like it was taken from a real game.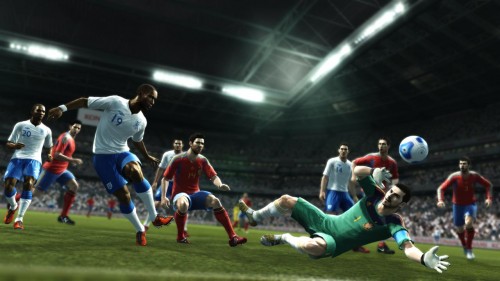 The third screenshot…Let me just stop for a second and say that Casillas looks so life-like here it's almost ridiculous. I had to do a double take to check if it was a photograph! Anyway, this image really showcases the movement of the players and their physical reactions.
Stay tuned for more updates from Konami about PES 2012! Pro Evo 2012 is slated for release in Autumn 2011.