With the string of Kinect games announced at this year's E3, Konami has joined in with a new title: Leedmees, a puzzle-solving game which will be available for download on XBLA.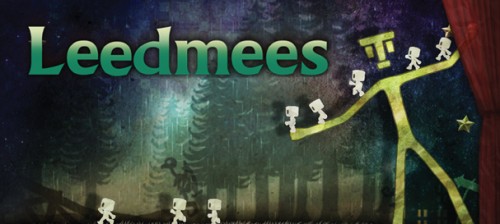 Players bodies become the level design.
The title will involve players using their bodies to save a race of creatures (who else could they be but the Leedmees?). In each level, the Leedmees are walking towards their doom, and the gamers must use their movements to create bridges and walkways to save the Leedmees from their fate. Instead of players being the character in the game, this time your body is the level design. Arms become bridges, legs can flip switches, and players will have to move across different parts of the screen as more Leedmees appear on the screen.
While most of the games released on Kinect have been action or sports titles, Leedmees appears to be a different title which will broaden the Kinect's spheres. Leedmees is due for release in Summer 2011 on XBLA.