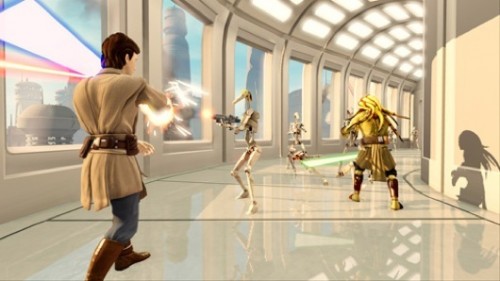 Star Wars shall always burn eternal in many a person's heart.  And with the announcement of Star Wars for the Kinect at the 2010 E3, most gamers felt that that flame would get brighter.
And so it was that Microsoft's E3 2011 press conference came and went but inside that press conference was a forceful video.  That gameplay video was: Kinect Star Wars.
Many feel good about the title. Many feel excited. Many feel happy.
Many feel confused. Many feel fear. Many feel anger.
Which path do you choose?