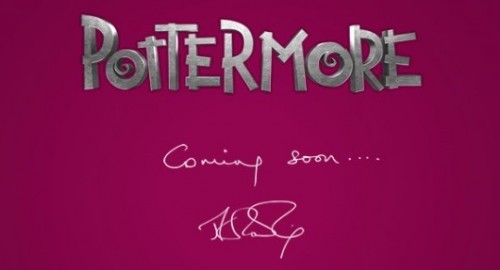 J.K. Rowling, author of the Harry Potter books, has revealed plans to expand the Harry Potter experience now that the 7th and final book is complete, and the 8th and final film has been finished and will be arriving in cinemas shortly.
It's called Pottermore, an online reading experience where everyone can take part to explore each other's imaginations for the Harry Potter novels, or even find out new details J.K. Rowling admits she has been holding back about the fantasy world of Witchcraft and Wizardry. She claims it will be 'an online reading experience unlike any other', and fans will also be able to access digital versions of the stories from the website http://www.pottermore.com/
There's little information on exactly what it entails at this stage, but the YouTube video of the author announcing Pottermore explains it quite well and if you visit the site on 31st July, you can find out how to get the chance to enter Pottermore early. For those without early access, though, Pottermore is open to all in October.