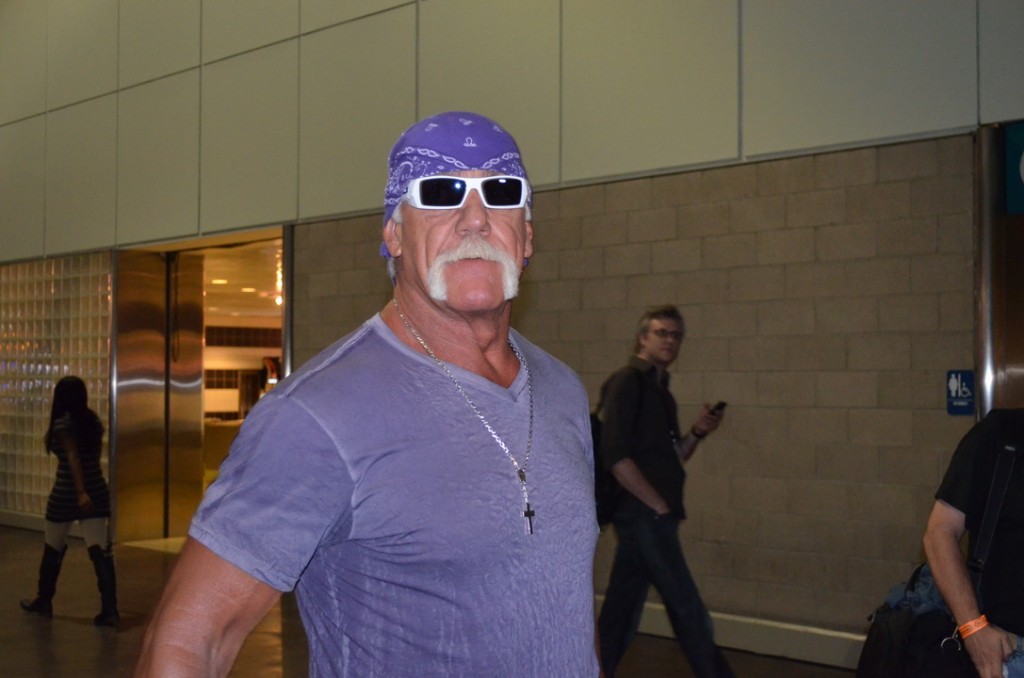 Today at E3 MasterAbbott was able to catch up with The Immortal Hulk Hogan and tag onto an interview for his up coming Xbox 360 Kinect Game Hulk Hogan's Main Event.
Listening to the Hulkster you can see that he is very passionate about his soon to be released title; Hulk Hogan's Main Event and he believes it will bring the whole family together not just in the form of entertainment but also as a great way for everyone to get fit and healthy.
The Hulkster will be your own personal trainer as he'll teach you the ropes on how to be the best wrestler you can be not just in the squared cirlce but also out of it.  With over 30 different wrestling moves at your disposal I think its time to says your prays and eat your vitamins and be the best the is the best was and the best there ever will be. Ohhhhhhhh YEEEAAAHHHHHHH.. Do You SMELLLALALALALAL… And That's The Bottom Line cos… Woooooooooooooooooooooooooooooo…
Wait Wait ..  I have it right this time…  Whatcha Gonna Do When HULKAMANIA and my 24inch Pythons run WILD over you!
Enjoy the interview BROTHER!